Do you love dogs? We sure do. Dogs are the best, and humanity's friendship with dogs extends thousands of years into the past. We were excited to find a full registry of dogs in West Boylston from the 1860s in our historical records! A dog license in 1865 cost $2.00 for a male dog and $5.00 for a female dog. We have the full registry, but the writing is difficult to read and photograph, so we'll only share a few pictures of the most "notable" entries.
Here's the first page of the registry along with the date of registry, owner's name, and dog breed and name. All entries are from 1865.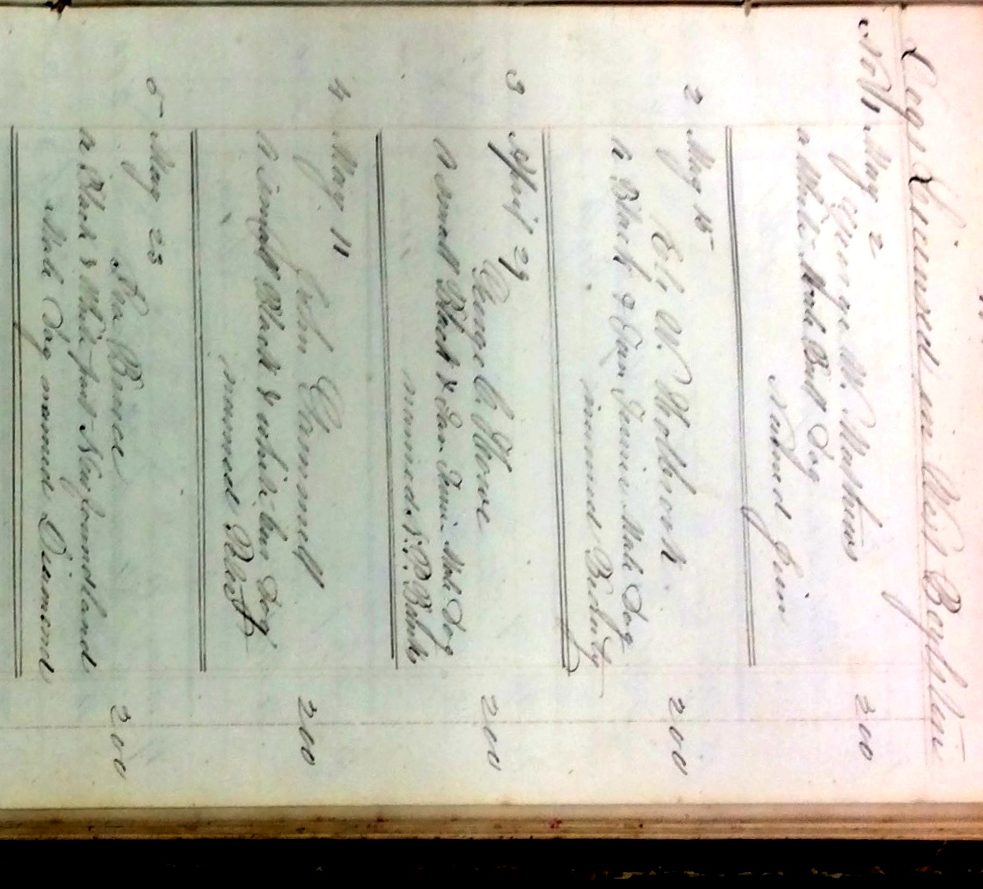 May 2 – George W. Matthews registered a white, male bull dog named Jim.
May 15 – Eli W. Holbrook registered a black & tan terrier male dog named Beauty.
April 29 – George C. Howe registered a small black & tan terrier male dog named H.P. Bank.
May 11 – John Gammell registered a small black & white bur dog named Peter.
May 23 – Ira Bruce registered a black & white part Newfoundland male dog named Diamond.
April 12 – William Nichols (?) registered a red & white male spaniel dog named Prince.
May 18 – Augustus Harper registered a large white & black bull dog named Rover.
August 11 – William D. Higgins registered a black & tan female hound named Flora Temple.
May 20 – Thomas Plunkett registered a large Newfoundland male dog named Jack.
Some notable people appear on this list, including: Eli Holbrook, owner of the Holbrook Mill which has been featured in earlier posts; Sgt. Thomas Plunkett, a Civil War town hero who lost both arms while bearing the American Flag. We've attached a photograph of his information listed in the registry.
Also see: Eli Holbrook, Sgt. Thomas Plunkett,