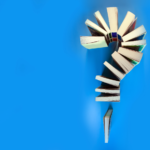 Looking for Book Recommendations?
Library staff is always happy to help you find your next great book.
Book Lover's Links
The Book Lover's Links below will guide you to websites full of book recommendations, books in a series, book club suggestions and audiobook recommendations.
The New York Times Best Sellers List
Authoritatively ranked lists of books sold in the United States, sorted by format and genre.
What's Next: Books in a Series
Kent District Library What's Next®: Books in Series database
helps you search series fiction.
Which Book Next?

A new way to choose where the reader is in control. Choose by mood and emotion, from a world map, by character and plot, starting from a bestseller, so many ways.
Booklist Reader
Here is an article from The American Library Association about their Booklist Reader, the monthly book-browsing magazine.
Click on the booklist image for the latest issue.