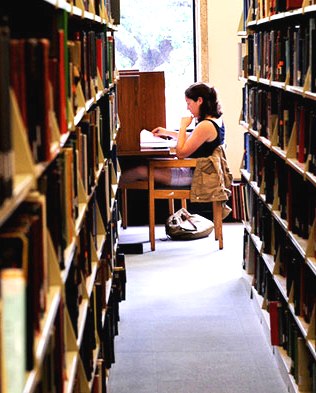 The Beaman Library offers two rooms for use by community groups and associations. The Muriel Stiles Meeting Room, which offers space for up to 40 people, and the Children's Story Hour Room which has space for approximately 20 people.
Library meeting rooms are primarily for the use by the Library, library-related organizations, and library-sponsored programs. When not being utilized by the Library or library-related organizations, they may be used for meetings of local groups and organizations.
Before requesting the use of  a room, please read the Facilities Use Policy for additional details. If your group qualifies, check the online calendar for room availability. If the room is available, organizations must complete a Space Reservation Request Form. All requests must be approved by the Director. Groups using Beaman Library's meeting rooms are responsible for set-up and clean-up.
To Request a Meeting Room
To request the use of a Library space, a Space Reservation Request Form must be completed. The following information must be provided:
the event name.
a description of the event.
the event date.
the start and end times of the event. If additional time is needed for set-up or clean-up, include that in the total room time.
an estimation of the expected attendance.
the organization name, including a contact name, phone number, and email.
which room you would like to reserve.
any additional information you would like to provide.
Study Spaces
The Library has one private study room which can be used on a first-come, first-served basis. Other quiet areas to study are available on the main floor or in the nonfiction room. WiFi is available throughout the building.