Winter is the perfect time to cook. It's cold and gray outside, so why not spend some time warming up in the kitchen? And with Beaman's collection of international cookbooks, you can take a trip to sunnier climes via your kitchen table! Start your day with Migas Con Huevo in Mexico City, hop over to…
Read More
Welcome to Beaman Memorial Public Library!
Located in the heart of West Boylston, Massachusetts, Beaman Library strives to enrich the community by connecting people and information via access to resources, programming, and services. To learn more about the Library's offerings, explore our website or contact the Library for more information.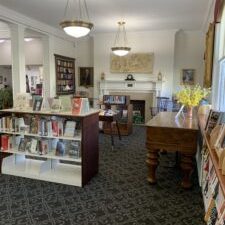 Beaman Library is a member of the CW MARS consortium, a network of libraries throughout Central and Western Massachusetts that provide you access to materials from 183 libraries.