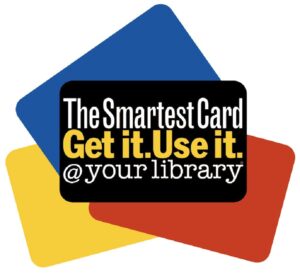 A Beaman Library Card gives you borrowing privileges at Beaman Library and at other CW MARS member libraries. It also allows you to download eBooks and access the Library's online resources and mobile apps from home. Valid CW MARS cards from other towns are accepted at Beaman Library.
Registering for a Library Card
There is no fee for a library card, however, a short registration form must be completed. (The following process is for new cards only. If you need to renew an existing card or replace a lost card, please call the Library at 508-835-3711.)
You may print the registration form to complete at home or stop by the Library to complete the form.
Despite when you complete your registration form, you will need to bring a photo ID and proof of current address with you to the Library at the time of registration. If the address on the photo ID is not current, please bring proof of current address in addition to your photo ID with you to the Library.
Acceptable forms of photo ID include a valid MA Driver's License, a State ID card or a U.S. passport.
Acceptable forms of current address include a bank deposit slip or bank statement, a rent receipt or utility bill. Students between the ages of 12-18 can provide a student ID or Driver's License.
Children's Cards
Children ages 4 and older are eligible to apply for a card of their own in the Children's Room. Parents must complete and sign the application for all children under 12.
Updating Your Card
By accessing your online account, you are able to update your email address and phone number. However, if you need to update your name or mailing address, please contact the Library so that we may update your account accordingly. Proof of name and/or current address must be provided following the guidelines above.
Expired Cards
Library cards are valid for 2 years. At the end of that time, you will receive an email asking you to renew your card. Contact the Library to verify your current information and we will be happy to renew your card. Please do not dispose of expired cards!
Lost or Stolen Cards
Please let us know if your card is lost or stolen. Replacement cards can be issued for $1.00.
Out-of-State Cards
Out-of-state residents may apply for a Beaman Library card. The fee is $25/year and is not refundable.