David Lee Child's Books (1800's)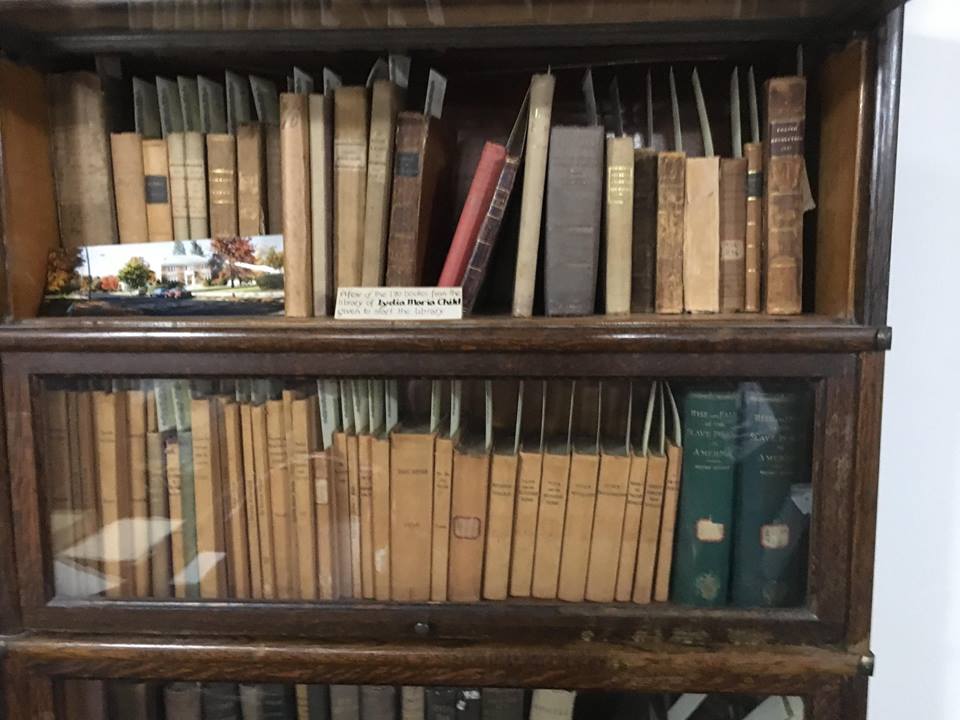 David Lee Child was a journalist, lawyer, and expert on beet culture who became nationally renowned for his civil rights activism. He was born in West Boylston but moved around the state during his lifetime. Child died in Wayland in 1874. To honor his hometown, Child's widow—noted abolitionist and editor of the National Anti-Slavery Standard, Lydia Maria Child—donated her husband's book collection to found the first West Boylston Library.
We still have some of those books! They currently reside in a cabinet in the West Boylston Room because of their delicate condition. Many of these books are difficult to open or crumble at the touch due to their age and exposure to heat and light before their relocation to a dark, cool room.
A majority of these books were nonfiction and scholarly. Below are a few examples of books found among David Lee Child's collection. Some books are "Recollections and Experiences of an Abolitionist" by Alexander Milton Ross and "Relics of Antiquity" by Sarah Atkins. Several of David Lee Child's own books are in this collection, including his book "The Culture of the Beet and Manufacture of Beet Sugar" (title page below).
Though these books do not circulate, they remind us of how this library began 140 years ago.
See more information on Davis Lee Child here.