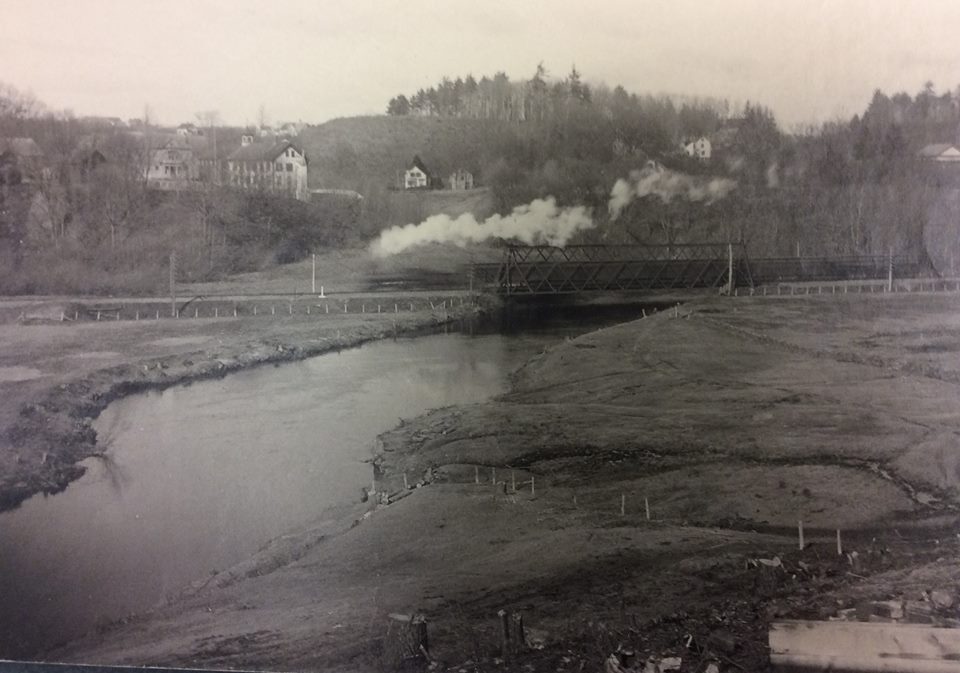 More trains chug through West Boylston as the reservoir's construction comes nearer and nearer.
The first image depicts a hillside covered in tree stumps, a symbol of the construction already underway. Within a few years, the water would rise to consume the land and the rails.
Second is a postcard from 1898: "West Boylston from Bullard Farm in 1898. But one building in this group still standing in 1908." That one building, visible on the left side of the photo, is the Old Stone Church. In only ten years, the town vanished, leaving only West Boylston's most famous landmark.
For more information on the town's railway system, click here.