Centennial Celebration (1808)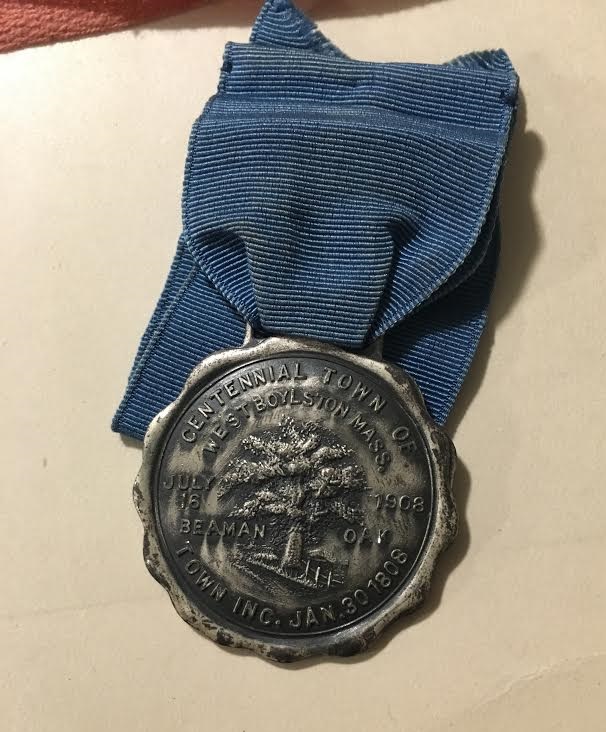 West Boylston was incorporated in January 1808. The town's first century concluded with the destruction of the town's financial and industrial center. Still, the town witnessed huge celebrations for its centennial.
The first occurred on January 30, 1908, exactly one hundred years since the town's official incorporation. The ceremony took place at town hall and included songs, addresses, and a reading of the act of incorporation.
The second event was larger and a lot more fun. It took place on July 16, 1908. The day started at 6 A.M. and went into the night with a variety of events and concerts. There was a ball game, a horse coach decorating competition, and an egg race (but only for women over 18 for some reason). In comparison to the conservative ceremony of January, the July celebration was a field day devoted to fun and games.
A few pages of the Program of the July 1908 event is below, and a commemorative medal with the town seal is above.