We have a lot of old photographs in our local history room, and they tell the story of our town from 100 years ago. Below are a few photographs of long-gone buildings in Oakdale. Unfortunately, none of these structures survived the past century, and the places where they once stood yield little to no evidence that a building once existed there.
If you want to learn more about these buildings and other buildings in town, check out our photograph collection on the computer near the main entrance of the library. There you can scroll through hundreds of old photographs and watch how much our town changed.
1. The Oakdale Hotel, once located near the current parking lot for the Rail Trail. The hotel came down in the early 1900s.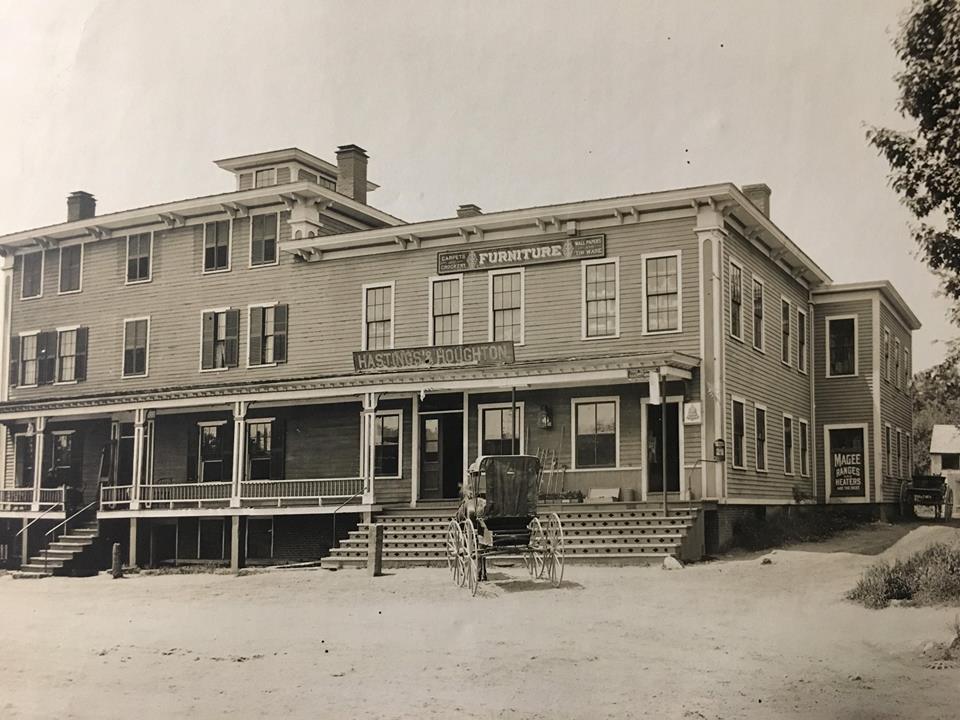 2. Emory A. Bacon's General Store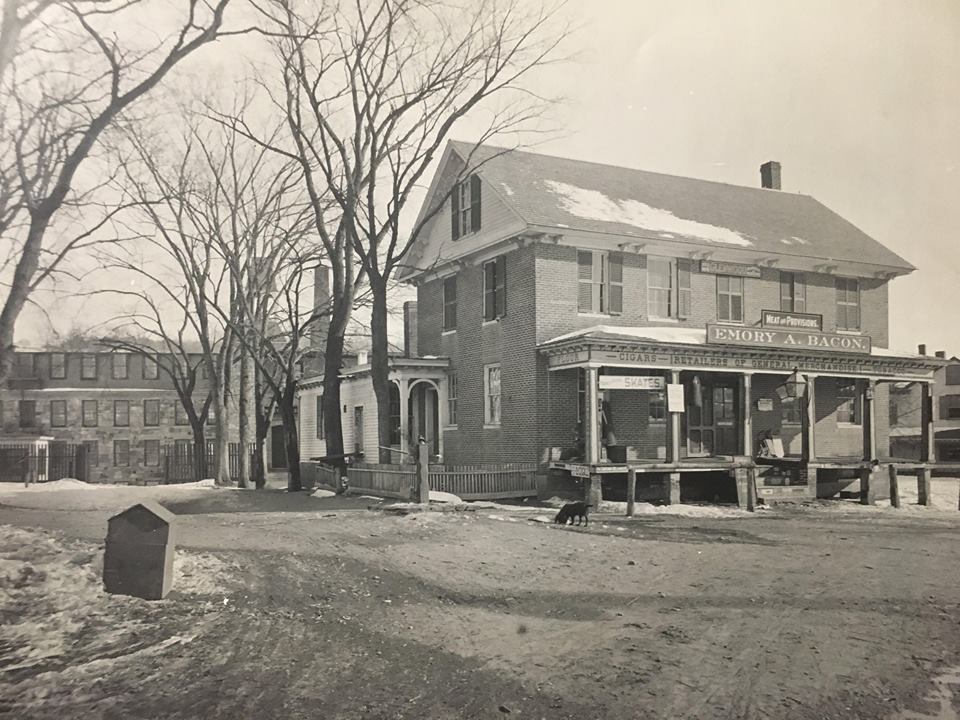 3. An old shoddy mill along the Rail Trail (notice the train in the back!). This mill stood near the entrance of the current trail.