The First Congregational Church (Unknown)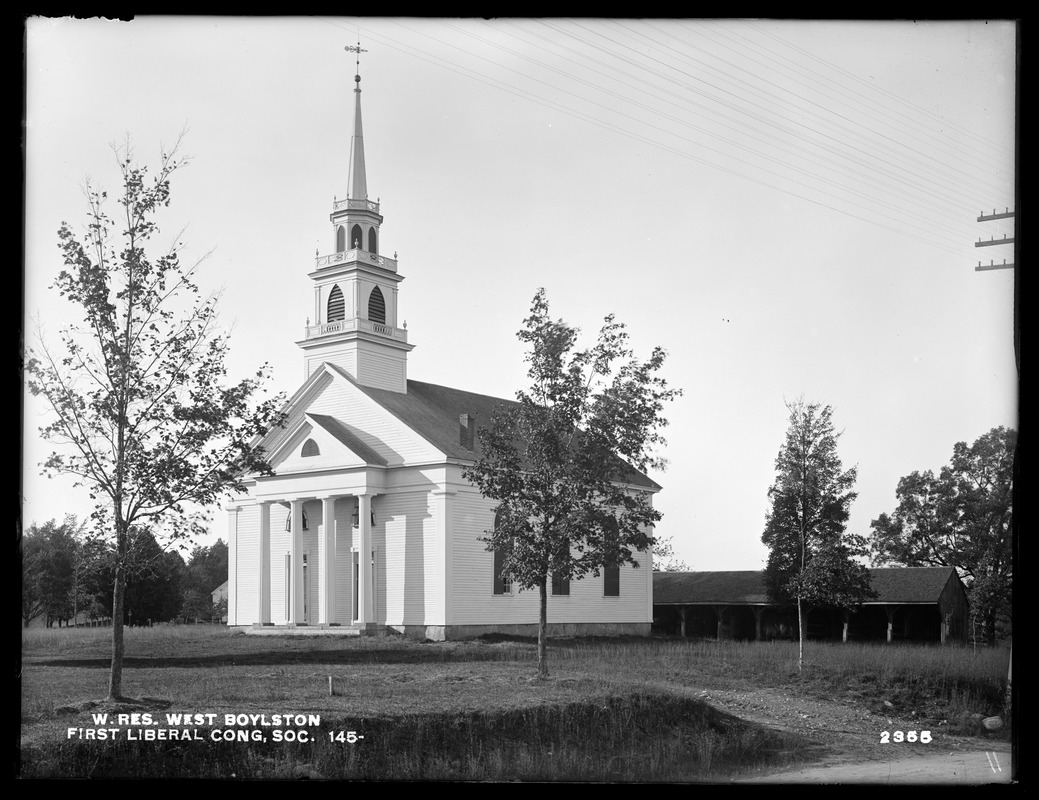 West Boylston has become known for the Old Stone Church: a steely remnant of the flooded town, an entry on the National Register of Historic Places, a frequent attraction for visitors from around Worcester County, and, most recently, a PokéStop. But, of course, the Old Stone Church is not the only church in West Boylston's history.
The First Congregational Church, now at the crossroads of Central Street and Route 140, once stood next to the Old Stone Church. If you look close enough in the first picture, you can see the Congregational Church's steeple looming above the trees, and the Old Stone Church sitting in front of it at the edge of the hill.
Featured next is the Old Brick Church, which once stood beside Thomas Hall, the town's former town hall, down in the valley. This church was not as lucky as the Congregational Church and was dismantled during the construction of the reservoir.
The final image depicts a building which still stands, the Baptist Church on Church Street. This church houses the stained glass windows and numerous furnishings from the Old Stone Church. The building now serves as the town's Masonic Lodge.