Ezra Beaman Jr. (1770-1863)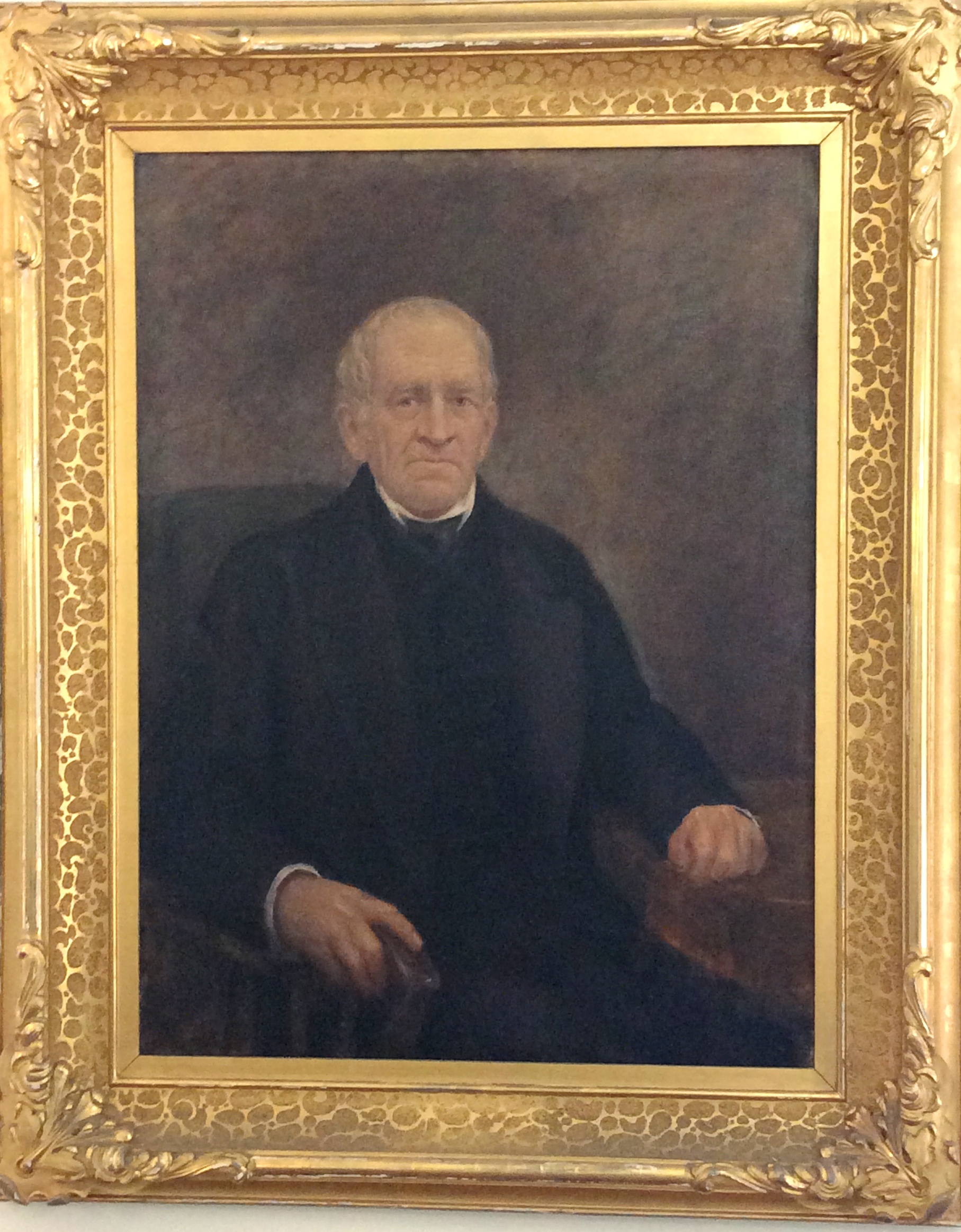 Another portrait from the Reading Room: Ezra Beaman, Jr., the son of "Town Father" Ezra Beaman.
Ezra Beaman, Jr. was born in December 1770, the youngest son of Ezra Beaman and Persis Keyes Beaman. He lived to be 92 years old, managing the Beaman Tavern until he died in 1863. Ezra Jr. was an eccentric man known to townspeople as "Uncle Ezra." He even had his own expression: "Faith, I vow, we can't all eat grass."
Uncle Ezra served as a town selectman for four years and town treasurer for seven years. At the same time, he ran Beaman Tavern and its inn alongside his housekeeper, Aunt Dolly Hunt. He was a straightforward and literal man. One anecdote describes the arrival of a man and a woman at the Beaman Inn: the man introduced the two of them as "Mr. Burnside and a lady," so Uncle Ezra placed them in separate rooms. Mr. Burnside was frustrated since the "lady" was actually his wife, but Ezra Jr. reminded him that Mr. Burnside introduced her as "a lady" and therefore could Uncle Ezra could not determine who exactly she was. Despite the couple's protests, Ezra Jr. refused to change his mind and forced the husband and wife to take separate rooms, insisting he took a man at his word. Based on this incident, it's easy to see Ezra's eccentric (and borderline irritating) personality.
He never married, and he continued his father's legacy by keeping the Inn running until his death. When he died, his housekeeper sold the property. All of Uncle Ezra's personal possessions were sold at auction, and the Beaman Tavern itself was turned into a tenement house…but ultimately destroyed when the reservoir was constructed.
So, why is Uncle Ezra's portrait on display at the Beaman Memorial Library? He didn't donate money to fund the library, nor did any of his personal books end up in our collection. He's certainly a fascinating local historical figure–does that earn his portrait a spot on our wall? Let us know what you think about good ol' Uncle Ezra.