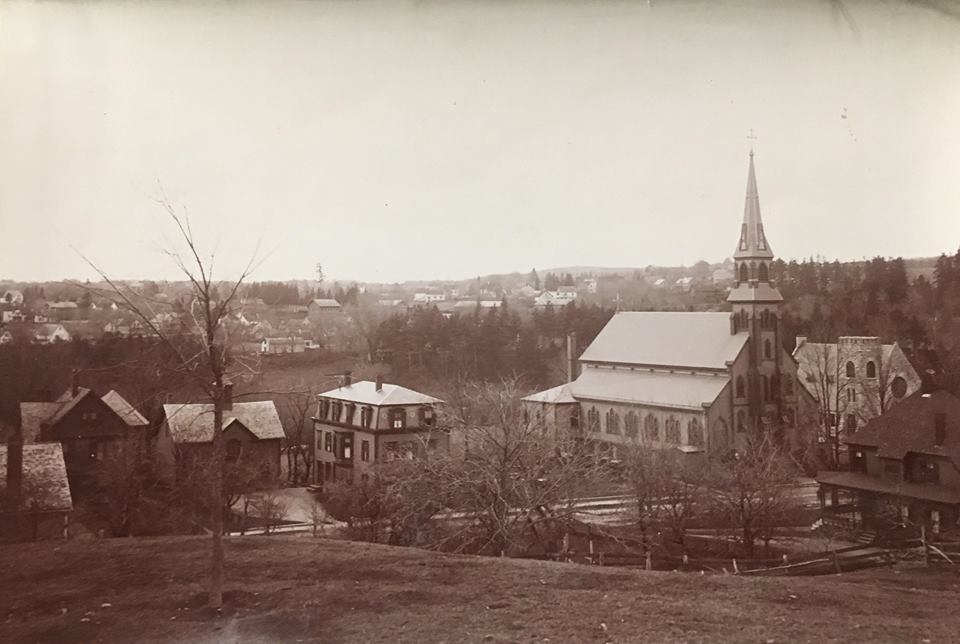 The Old Stone Church is West Boylston's most famous landmark. Built just a few years before the construction of the reservoir, the Church remained as a relic of the washed away town. You can see the church on the far right in this photo nestled between St. Anthony's Church and a house across the street. If you visit the Old Stone Church today, you can still see where the road once was. The road ends at the water's edge.
You can also see the foundations of houses if you visit the site today—stones lined up in the grass. The houses and the other church which once stood on these foundations have either been moved or are now entirely demolished.
The next time you take a walk around the Old Stone Church, keep an eye out for those foundation stones, and try to picture the buildings that stood there over 100 years ago.