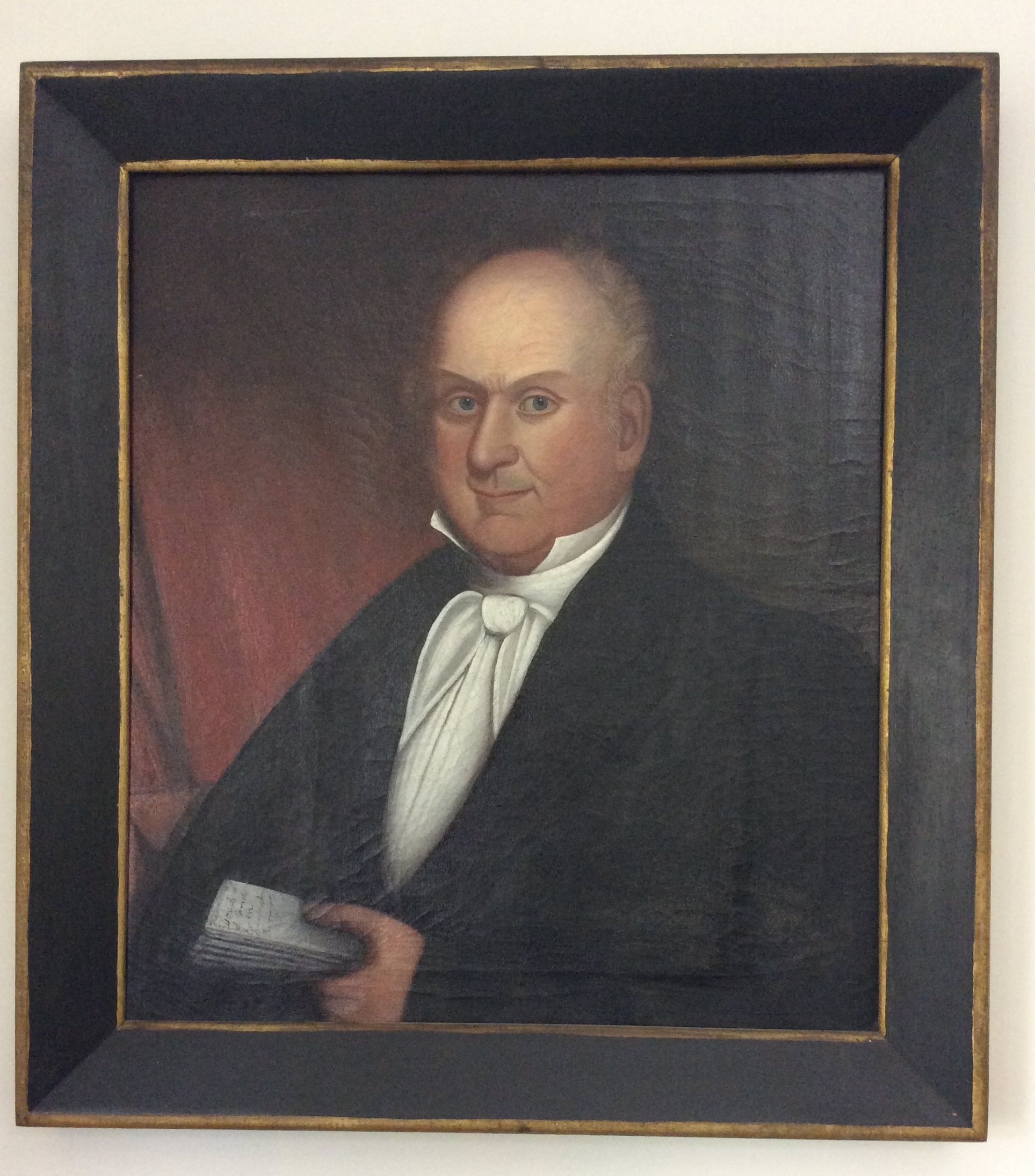 John Temple was a prominent farmer and charismatic public figure who served as Chairman of the West Boylston Board of Selectmen for six successive years and aided the town in other areas with his energetic public presence. In 1793, he married Persis (Beaman) Bigelow, daughter of Maj. Ezra Beaman; she was the widow of Dr. Aramiah Bigelow, and John was, himself, a widower.
This portrait hangs in the Beaman Library Reading Room.
Persis and John lived together at the Temple family farm, located off Temple Street near the railroad crossing and the high-tension power lines, and had three daughters: Lois, Olive, and Mary. Persis died in 1832, and John remarried for a third time before his death in 1841.
We unfortunately don't know much about the history of John Temple's portrait. It was given as a gift to the Library at its dedication in 1912, but information about the original artist or date is unknown. The portrait was restored at the Worcester Art Museum in the mid-1990s. In the portrait, John is holding a slip of paper bearing the words: "Deed of land in Dummerston, Vermont." We don't know his connection to the town.
The life of John Temple is not as well documented as the lives of Ezra Beaman, Jr., George Calvin Rice, Thomas Plunkett, or David Lee Child who also have portraits on display in the Reading Room. So, why is John Temple's portrait hanging at our library? Unlike George Calvin Rice or "Uncle" Ezra Beaman, Jr., he is not a blood relative of our beloved Town Father Maj. Ezra Beaman, but he was connected to the family and played a significant role in the town's early government.