Welcome to the Teen Space! From here you can learn about things happening at the Library, new titles that have been added to our collection, and upcoming programs just for teens. If you have any questions, please contact Ms. Jessica at teenprogramming@beamanlibrary.org, call 508-835-3711, or use the chat function available at the bottom of your screen.
Upcoming Events for Teens

New items are always arriving at Beaman Library. Stay up-to-date with the Library's latest purchases with free weekly (and customizable!) emails about our latest books, movies, and music from Wowbrary! …
Read More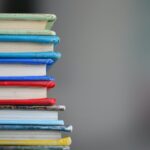 At Beaman Library, there are graphic novels available for all ages! A number of new titles were recently added to both our adult and young adult graphic novel collections and…
Read More
By using your library card, you can access free digital content, including ebooks, audiobooks, and videos!
Browse the Library's most recent Young Adult purchases and other recommended titles. Plus check out the podcasts.