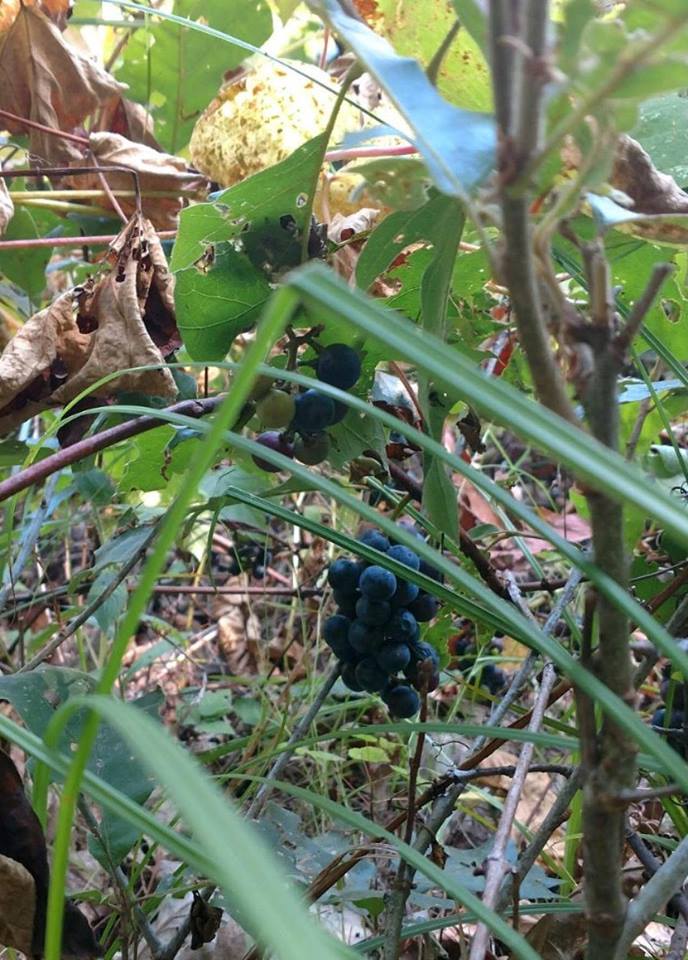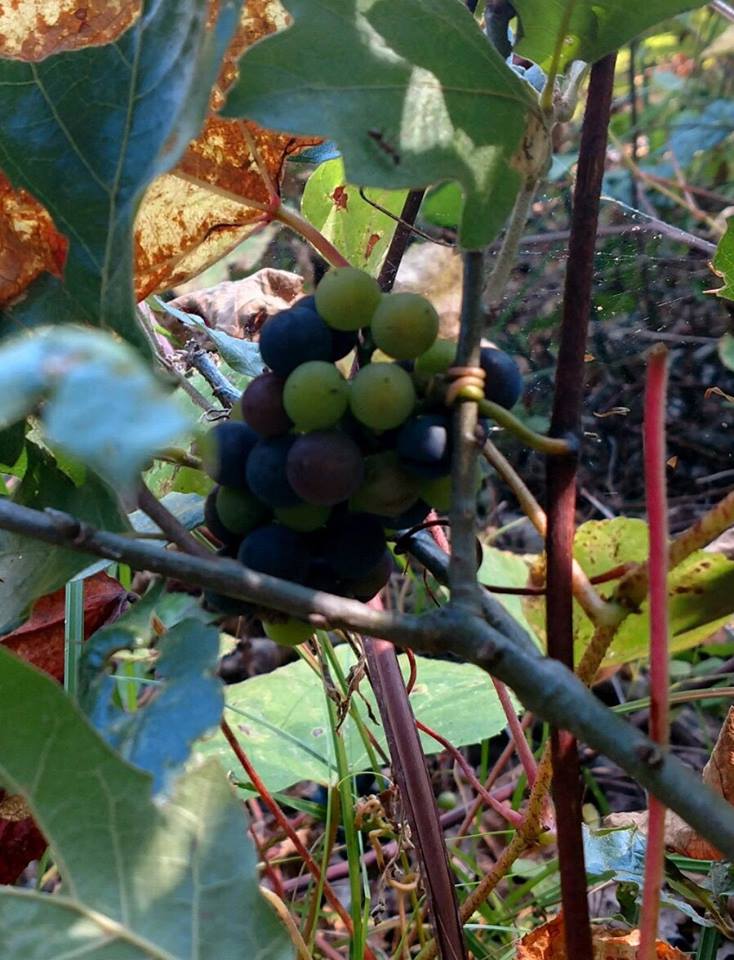 If you enjoy spending time exploring the various rail trails
and pathways around our town and those nearby, you might notice some grapevines mixed among the trees. These plants were cultivated and eaten by Native Americans before the arrival of Europeans. It's also possible that, at one time, these grapes were cultivated by local mill workers and the workers who helped build the reservoir. Grapes are easy to grow and could serve as a supplement to a poor worker's diet. The grapes can be made into juice, and the leaves of the vine are also edible (but we don't recommend you eat the grapes or their leaves, just to be safe). Birds are also especially effective in spreading grape seeds far and wide.
The descendants of grapes grown for food by past inhabitants still grow alongside the trails we have carved through the woods. The next time you go for a hike, keep an eye open for a vine or a broadleaf among the foliage.