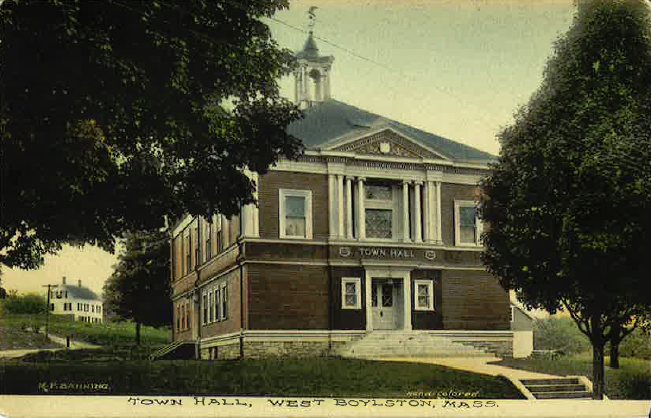 Shortly after construction on the reservoir began, the town of West Boylston decided to build a new Town Hall in an area that would remain above the water level for at least a few decades. So, construction began on the brand new, beautiful town hall just down the road from the modern location of our library. The Town Hall was located where the Municipal Light Plant is today.
If you saw our post about this new Town Hall a few months ago, you'll know its life was short-lived. About ten years after being built, the new Town Hall burned completely to the ground in the wee hours of Christmas Eve morning. Insurance covered most of the damages, but the fire was so severe that the damages exceeded $15,000 after insurance.
This photograph is a postcard depicting Town Hall. It's a shame that such a beautiful municipal building, a symbol of a drowned West Boylston's renaissance, lasted such a short time.