The Beaman Oak, Symbol of West Boylston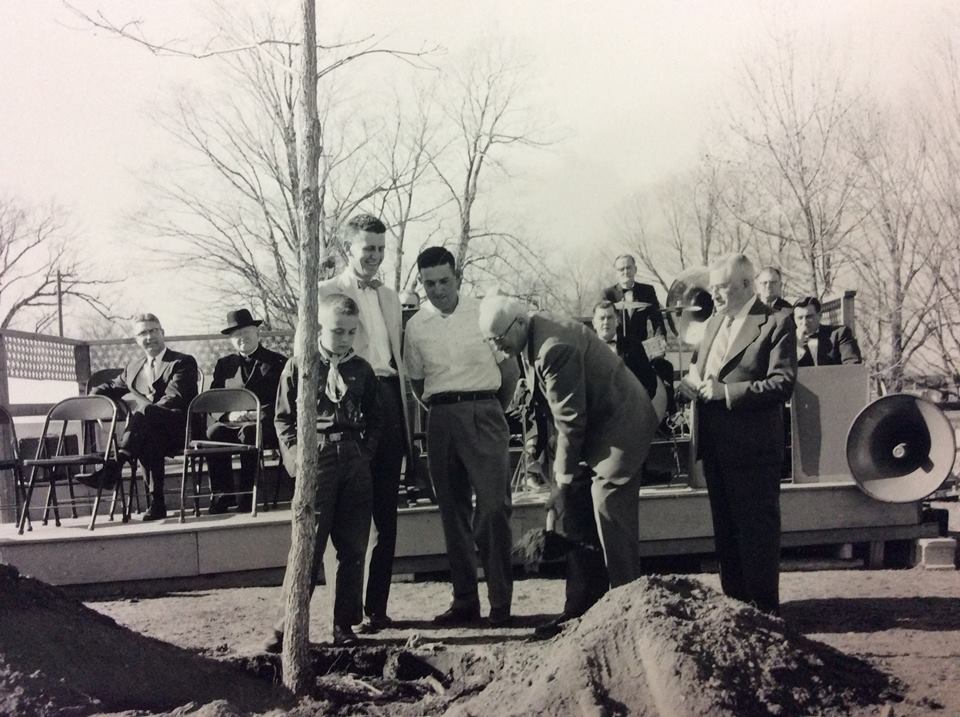 The Beaman Oak is a symbol of West Boylston featured on our town seal. Its origins date back to pre-Revolutionary War times, when West Boylston was part of the larger town of Shrewsbury. The Beaman Oak was a tree on town founder Ezra Beaman's property beside his family's cemetery. According to legend, Ezra filled the Beaman Oak with large iron spikes to ward off vandals.
The original tree no longer exists, as it was cut down during construction of the reservoir.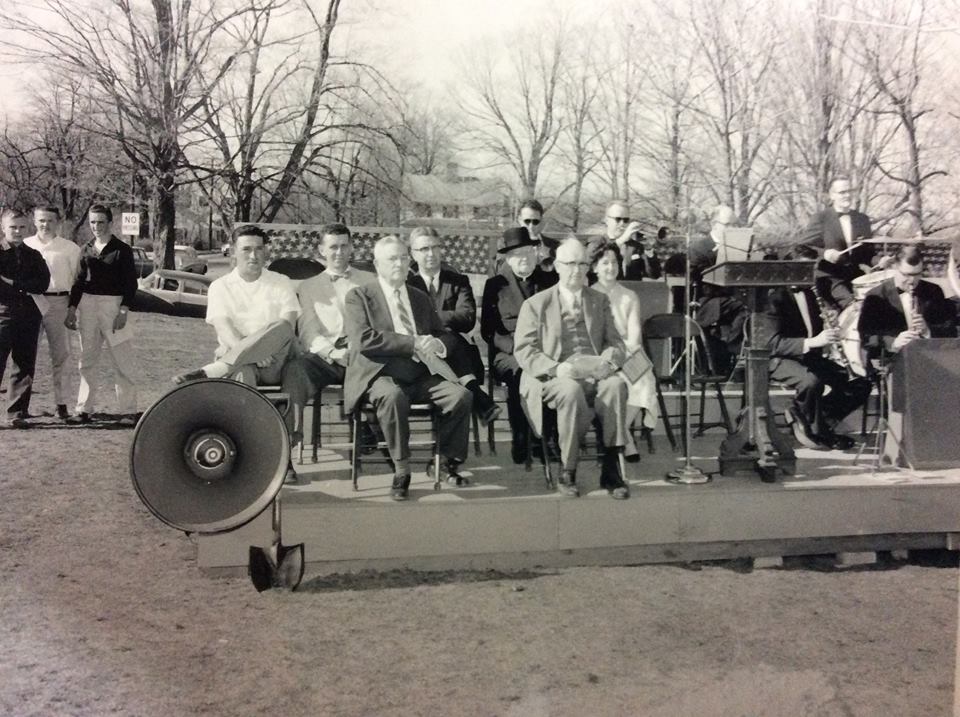 In the pictures, a Boy Scout plants a new Beaman Oak on the town common at a large ceremony in early spring 1958. Unfortunately, this tree's life ended quickly, as local high school students chopped the tree down shortly after its planting. In 1974, another new Beaman Oak was planted, this time out front of the Beaman Memorial Library. This Beaman Oak thankfully still stands, a testament to West Boylston's colonial roots and the stubborn, proud man who strove to form a new town for his community.