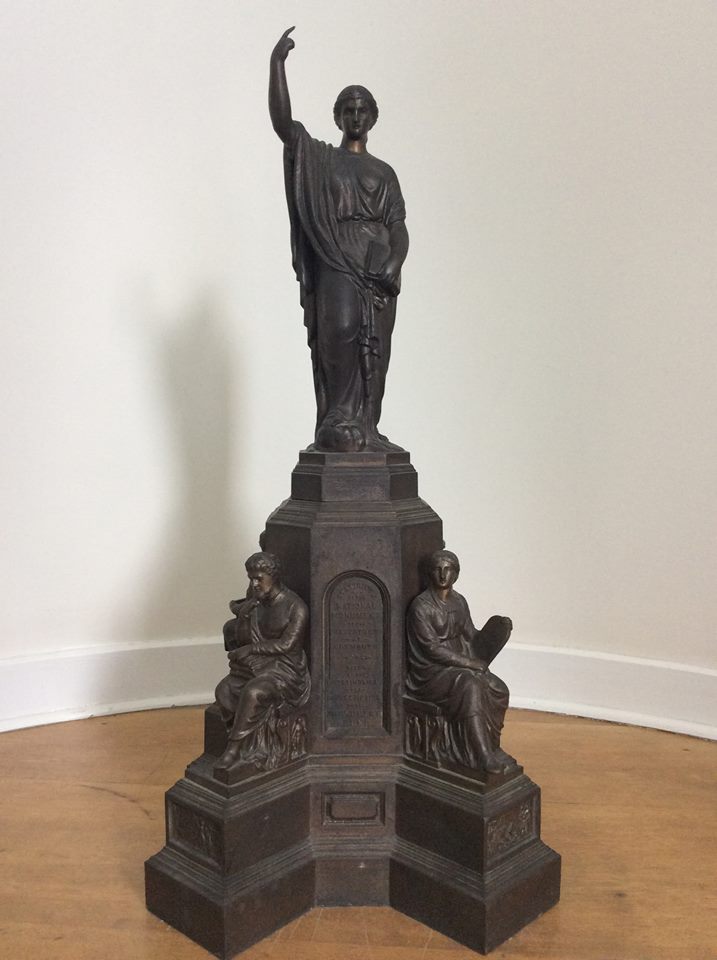 The south entrance of the Beaman Memorial Library houses two beautiful bronze statues. The Rawsons received "La travail" as a wedding gift in 1888 from Eli Holbrook, a local mill owner, grandfather to George Rawson, and a prominent resident of town. Then, years later, in 1943, Mrs. Rawson donated the statues to the library.
The taller statue is a bronze replica of the National Monument to the Forefathers at Plymouth, dedicated to the Pilgrims aboard the Mayflower. It depicts a woman, the manifestation of Faith, standing atop a high pedestal, extending a hand to heaven. Below her are seated four figures who represent the virtues upon the Pilgrims founded their society: Morality, Law, Education, and Liberty.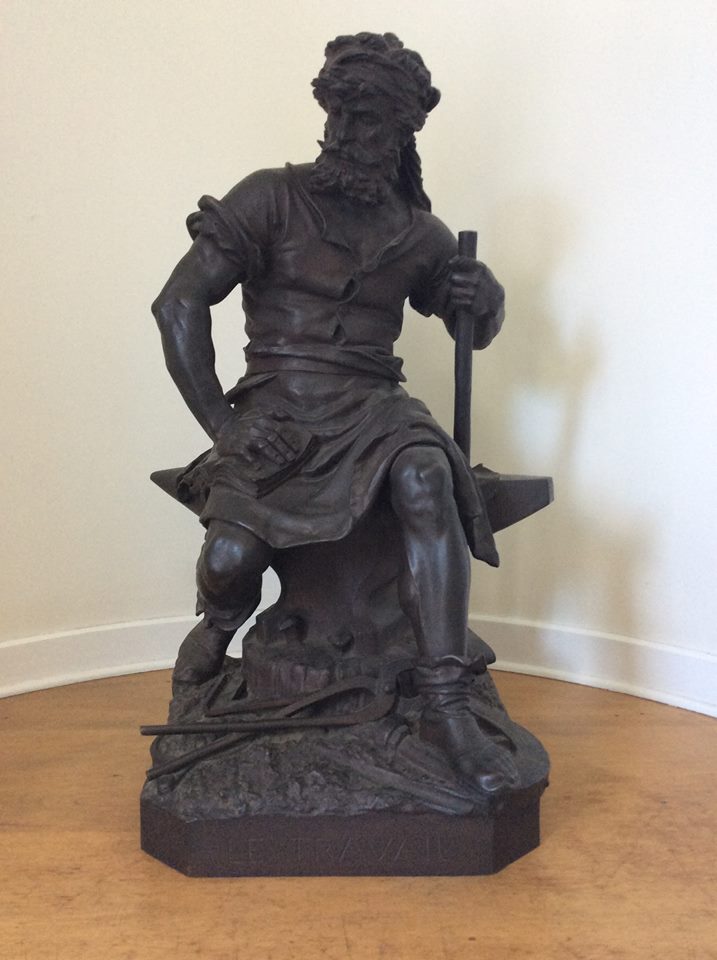 The second statue is a replica of "La travail" (also called "The Workman") by 19th-century French sculptor Charles-Auguste Lebourg. A blacksmith sits upon his anvil, weary from the day's labor.