Reservoir Finally Finished (Early 1900's)
The Wachusett Reservoir took over ten years to plan and build. The process started in 1895 and didn't end until 1908. The work required the building of new bridges, roads, and fills in addition to the obvious damming of the local rivers. Below are two pictures taken near Oakdale during the construction. These photographs were likely taken in the early 1900s.
The first is an aerial shot of Thomas Street. The bridge that is just barely visible in the lower left-hand corner is the old, long-gone bridge whose foundation stones still straddle the entrance to the Rail Trail. The bridge farther down Thomas Street still stretches across the Quinapoxet River. The other bridge visible stands on the railroad tracks across the water from the Quinapoxet Bridge. Thomas Street has since been rerouted.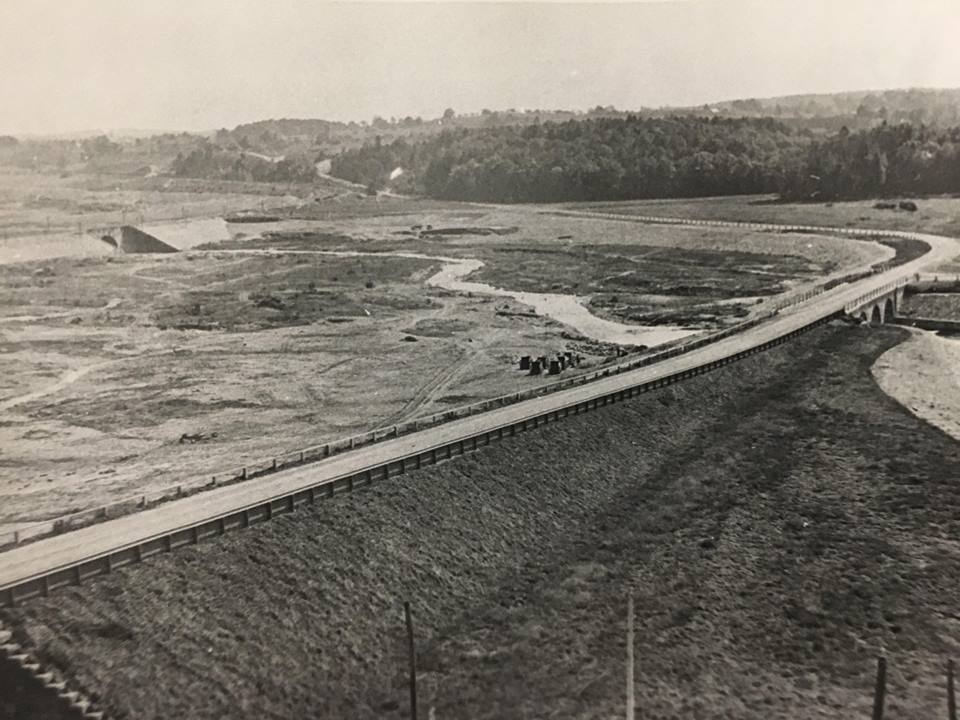 The other picture was taken at the nearby Route 140 fill which intercepts Thomas and N. Main Streets. Here we have an "action shot" of the workers toiling away to construct the bridge. In the background, we can see numerous buildings which have since disappeared including the Oakdale Hotel.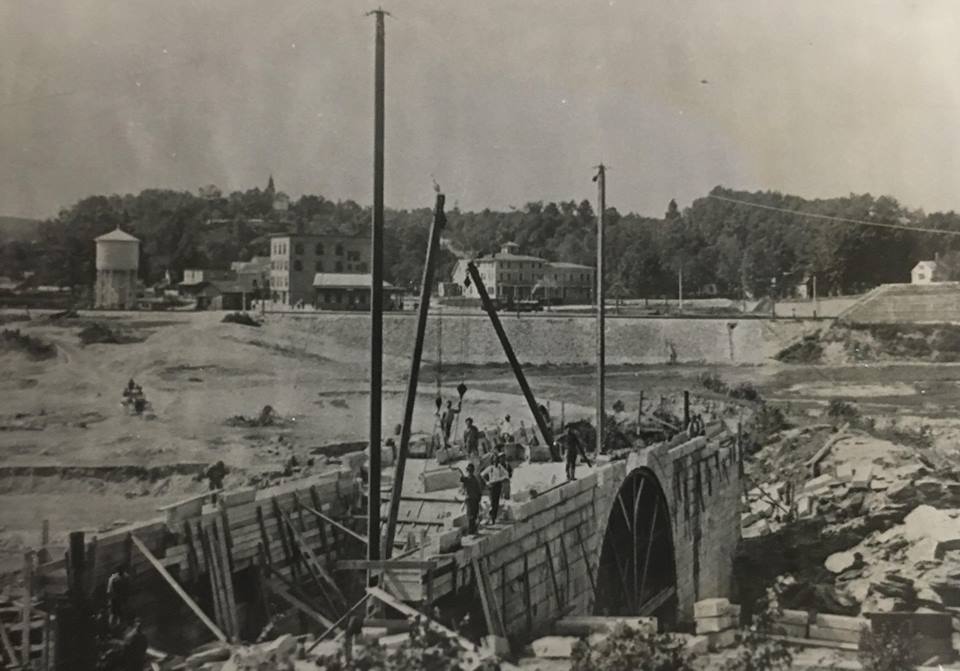 These photographs show us the significant amount of labor and materials that went into building the reservoir. The workers needed to flood the valley and reroute pre-existing railroad tracks and roads. With these huge tasks, it's no wonder the reservoir took a decade to build.