High Schools (1800's-1900's)
Here are some high schools of West Boylston's past.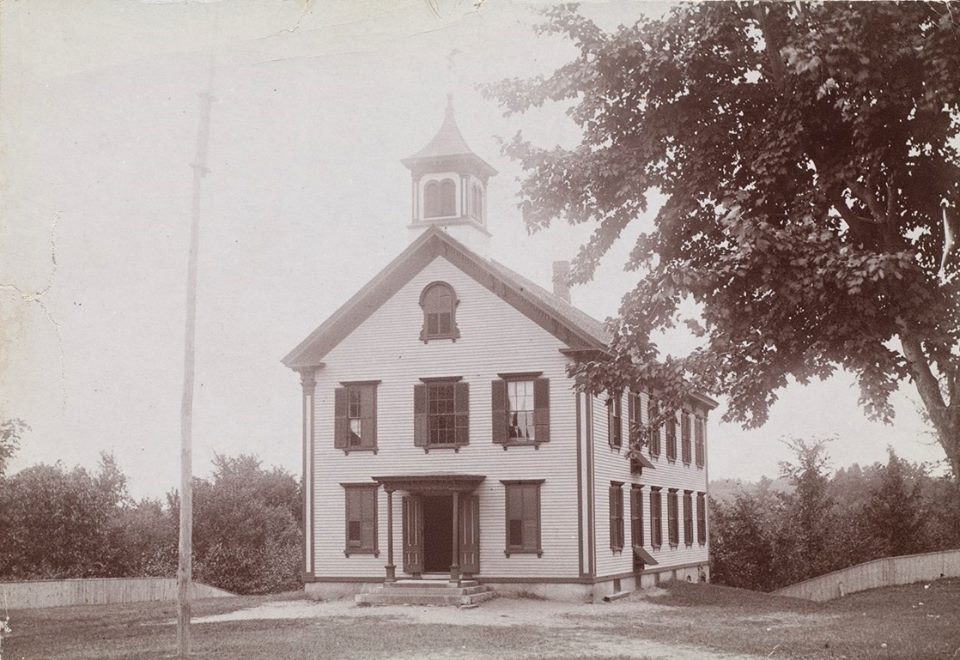 The black and white photograph shows the old West Boylston High School which was situated in the valley and was knocked down to make way for the reservoir. It had that "classic schoolhouse" look to it and had a bell tower.
The colored drawing is a postcard depicting the "newer" high school, located at the corners of Goodale and Crescent Streets. This high school eventually became an elementary school called the Goodale Street School and was torn down in 1983 despite public outcry.