Kanopy Video Streaming Service
Good News! Beaman Library has just added nearly 30,000 movies and other videos that inspire, educate and entertain, from Kanopy. Free to cardholders who live in West Boylston*, Kanopy's unique selection offers something for everyone, from award winning indie films to important and timely documentaries, to foreign films, popular cinema, children's shows and more.
Many of Kanopy's videos are not available on Netflix or any other streaming video platform, and the experience is easy-to-use and completely advertisement free. To sign up, visit beamanlibrary.kanopy.com. We hope you enjoy this new service!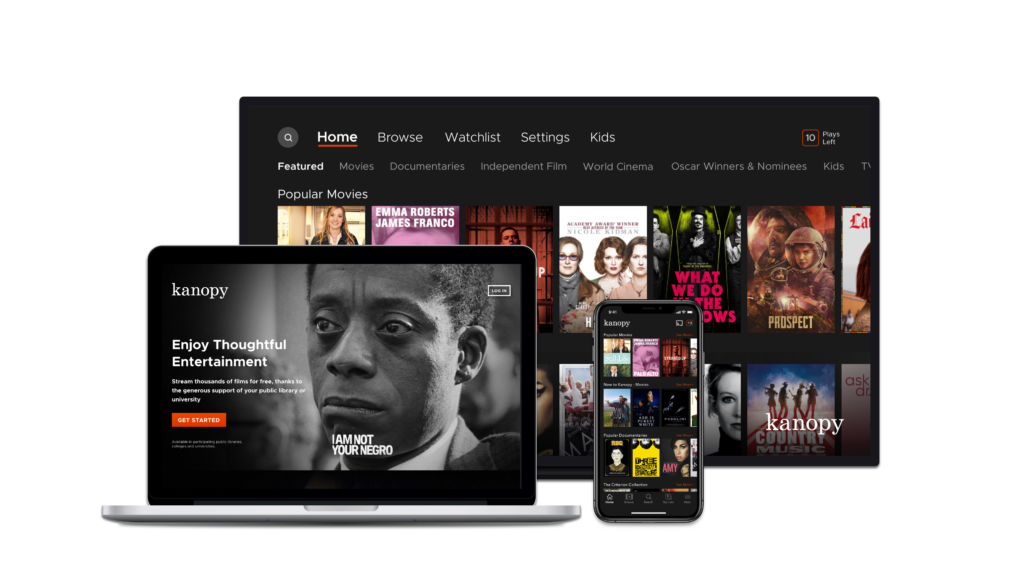 *If you do not live in West Boylston you can access Kanopy with a Boston Public Library ecard. Many libraries now have a subscription to Kanopy so check out the library in your town!
About Kanopy

Kanopy partners with libraries and filmmakers around the globe to give patrons, students and faculty free access to high-quality films that stimulate imagination, promote learning, and spark meaningful conversations. Many films on Kanopy, including from iconic film companies such as A24, Criterion Collection, Paramount, PBS and Kino Lorber, are unavailable elsewhere. The Kanopy app is available on iOS and Android along with all major streaming devices, including Roku, Apple TV, Android TV, Amazon Fire TV, and Samsung Smart TV. For more information, please visit www.kanopy.com.