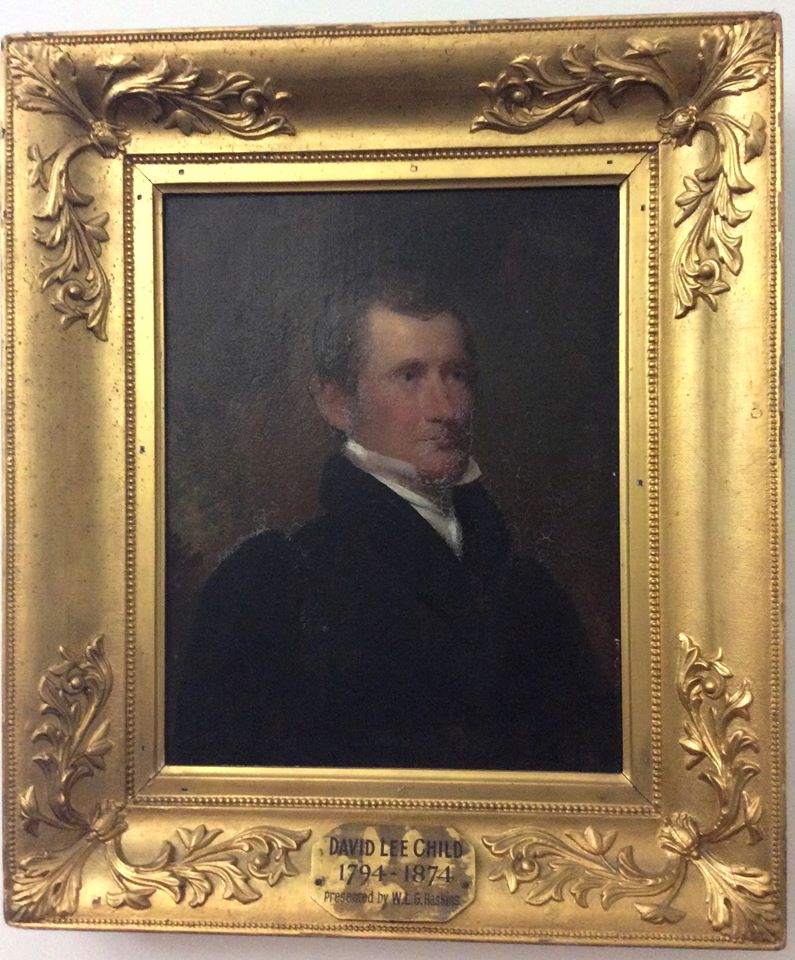 David Lee Child (1794-1874) was born in West Boylston. He and his wife Lydia Maria Child were prominent abolitionists who co-edited the National Anti-Slavery Standard. A portrait of David hangs in our Reading Room, seen below.
David graduated from Harvard in 1817 and headed for Europe where he served as secretary of legation for the United States in Portugal, appointed by President Monroe. He moved back to the United States in the 1820s and married Lydia Maria Child. One of David's most important contributions to American society was the introduction of the sugar beet and the process of making beet sugar.
Though it may sound silly, beet sugar was radical. Most sugar at that time came from sugarcane grown in the Caribbean—and was most likely planted, tended, and harvested by slaves. Beet sugar was a cheap and humane alternative to sugarcane produced by enslaved people, so it quickly became a staple in the abolitionists' diet. David traveled to Belgium and England to study "beet culture" (cultivation of sugar beets) and how to create beet sugar. He wrote several books on the topic; below is the title page and first page from his book The Culture of the Beet and Manufacture of Beet Sugar.
David Lee Child was a radical figure at his time who, along with his wife, fought against the terrible practice of slavery in explicit and subtle ways. David did not live in West Boylston his entire life; he and Lydia moved several times. Upon his death, Lydia donated his books to create the first West Boylston Library in honor of his hometown.